PoleKat Fitness Shop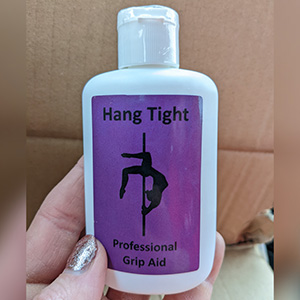 Hang Tight Grip
After years of struggling with availability and quality issues associated with other chalks on the market, we decided to make a change and provide the Aerial Industry with the grip aid they deserved.
Hang Tight is the newest tried & tested liquid chalk sports grip that is taking the nation by storm! Perfect for Pole Dance/Fitness and any sport that requires a good grip. Say goodbye to sweaty hands!
Please get in contact if you would like to see our wholesale prices.
Price : £12
Quantity:
Basket
Items: 0
Shipping: £0
Total: £0